Antti Keinänen still loves to perform 
Born in Leppävirta, Antti Keinänen is a soloist dancer in the Finnish National Ballet. We asked Antti to tell us about his past, future and present.
How did a boy from North Savo end up in Finnish National Ballet?
From a residential dance camp for boys, attached to Kuopio Dance Festival. I grew up in Leppävirta and started to take dance lessons in Kuopio. The teacher then directed me to that dance camp in Kuopio. The principal of Finnish National Opera Ballet School taught ballet there and told me I was welcome to join the Opera Ballet School in Helsinki.
And the rest is history?
I was only twelve back then, and my whole family lived in Savo. I couldn't go so I kept on going to dance lessons in Kuopio.
When I was 15, my teacher in Kuopio, Jaana Hämäläinen-Korhonen told me: "Antti, the invitation still stands. You are 15 now, so if you are ever going to go, you have to go now."
Ballet is something you have to start early enough or the ship has already sailed. I have to thank Jaana for that, because without her I might have never left.
What was it like to leave on your own at 15?
The first six months were a bit hard to be honest. I didn't know anyone from here. I was too afraid to hop on a tram, because I didn't know where it would go. 
It sure took some time before I found some new friends and routines. But for some reason I just wanted to stay and keep going. I never really thought about leaving. 

---
" I was too afraid to hop on a tram,
because I didn't know where it would go. "
---
So your love of dance kept you going?
Exactly! Even though the environment, people and routines were strange, I had already studied and learned dancing back in Kuopio. It was familiar to me and something I probably strongly depended on.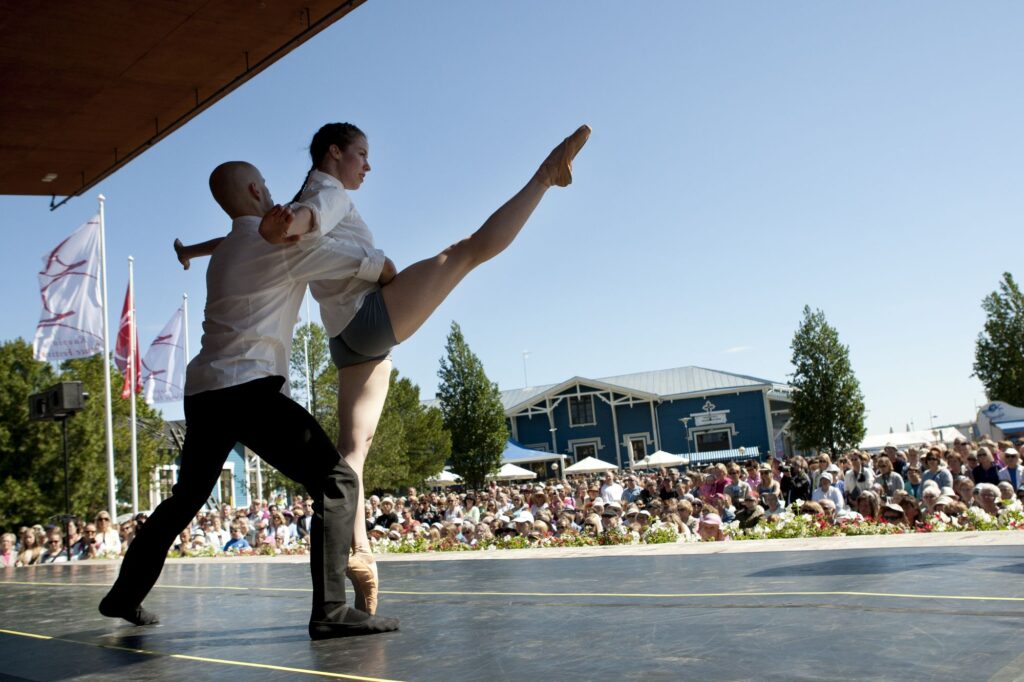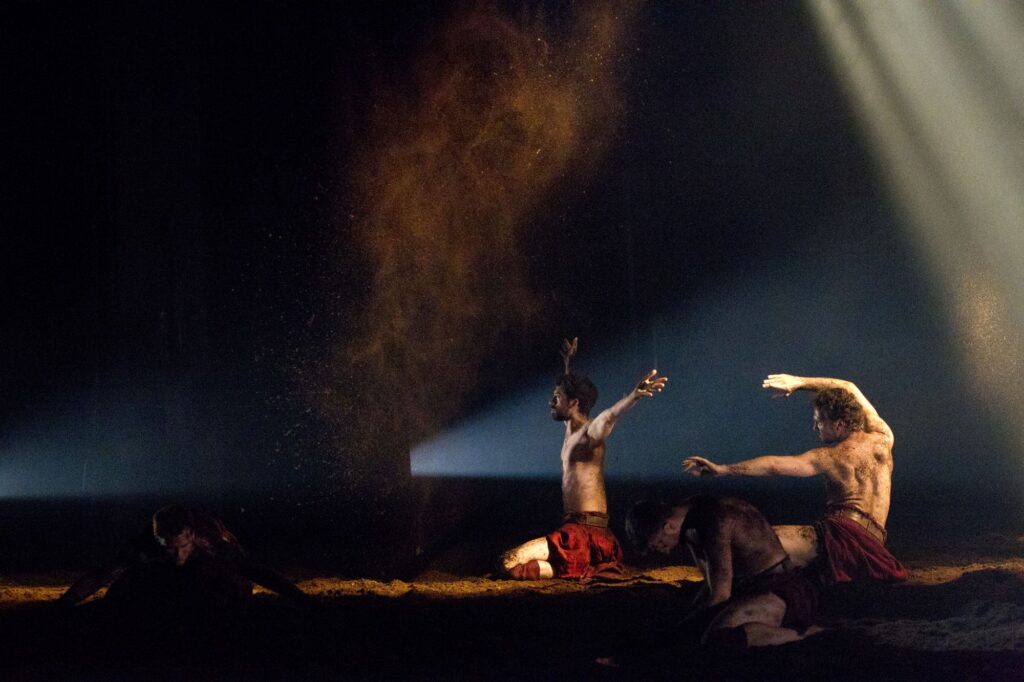 How is your relationship with Kuopio Dance Festival?
I have attended the festival dozens of times and the dance camp four times. I've performed with the ballet school in 1997 and professionally, during the last twenty years, I've performed close to ten times in multiple different events. I like the festival and it's such a fine event for dance art.
Do you have any unforgettable memories from your performances in Kuopio?
Jorma's (Uotinen) Au Revoir Gala is something I will never forget.
With the National Ballet we performed Jorma's work Jord. That work has "soil" made of crumb rubber. After a series of unfortunate events that rubber crumb never arrived to Kuopio. So we had a 5 cm layer of actual peat covering the entire stage. 
We then danced in the peat that whirled and stank and contained some sticks and stones and splinters, which we tried our best to avoid. But there is a happy ending, no one got hurt. Well, maybe the front row of the audience were slightly covered in dust. 
---
" We then danced in the peat that whirled and stank and
contained some sticks and stones and splinters. "
---
What's going on at the National Ballet?
We're waiting. We don't have audiences or performances. And audience is who we do this for.
Ballet is so hard that you can't take a vacation from it, if you want to perform. We are in good shape and we have a program prepared.
I think of us as a sauna, that is always warm and ready, if you just lift the lid up. We have kept the temperature up since the restrictions in November. Now we are just waiting for someone to lift that lid.
How have you been able to keep on training?
We wear face mask from morning to evening, which isn't very nice. In addition our 80 dancers have been divided into small groups. Normally we only have 2 groups, but now we have 5 or 6, to keep a safe distance. 
But we are lucky to be able to come to work. When we had that total lockdown last spring, we tried to train at home. And that wasn't great. Because ballet requires a lot of space and in the small apartments many of us live in, there isn't a lot of room to make jumps.
How does a dancer keep on dancing year after year? 
One day at a time, one project at a time. We have a ten-month-season and projects kind of split it up to smaller parts. And that is where the variation to the routines comes from. And so have the 21 years mustered from days and projects. 
Of course, there are some more quiet times. Perhaps your body breaks down and that might also – and often does – affect your state of mind. But having done this for years, I have also learned to accept that you can't always be on the mountain top.
For me, getting to perform is what keeps me going. It's the reason why I want to practice, why I want to study yet another work and see where it takes me. It's endlessly intriguing. And exciting!
---
" For me, getting to perform is what keeps me going. "
---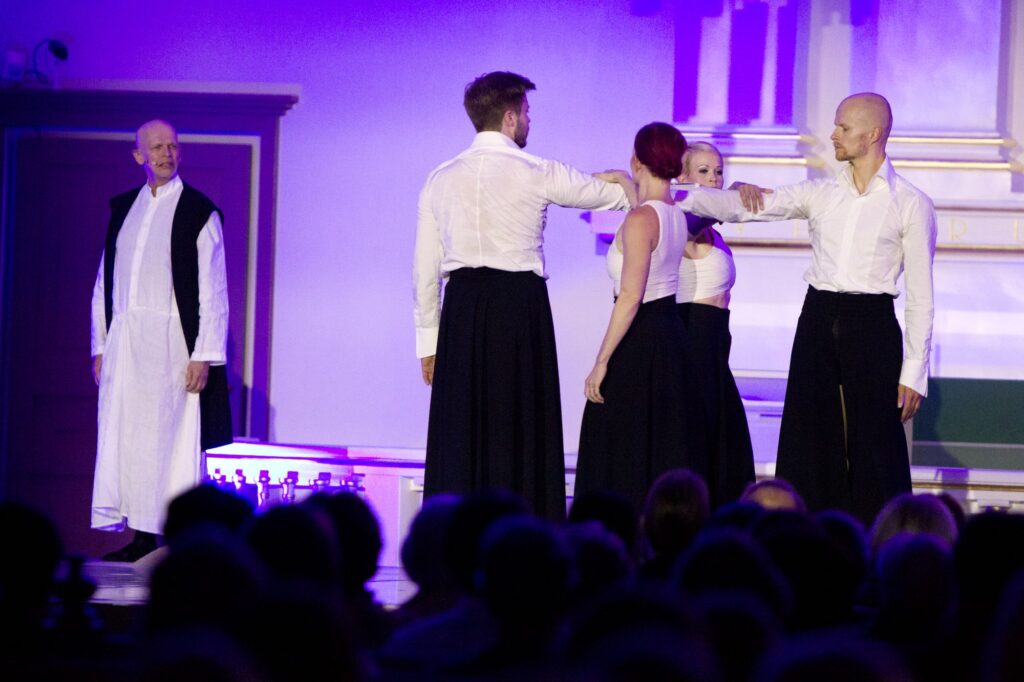 Does the dancing hit harder on your body when you get older?
Ballet isn't easy for anyone, at any age. If it looks easy, that person has worked insanely hard.
Ballet is so black-and-white and ruthless, it's either right or wrong. If anyone says it has gotten easier by age, maybe they have learned to cut themselves some slack. Perhaps at some point of your life you are able to do that.
But physically it hasn't become any easier. I dance with dancers whose dad I could be. There is a lot of work to keep up. I keep training every day to not look so old and decrepit.
---
" If ballet looks easy, that person
has worked insanely hard. "
---
What does it take to get to the top of dance art?
Lots of tenacity and daily focus. Obviously talent too, but mostly work. Dance is a way of life. When your body is your instrument, you just can escape that. Even if you sometimes wish to do that.
No matter how hard-working and talented you are, the timing and circumstances always have to be right. Maybe there is no free vacancy or maybe your dancing style doesn't resonate with the taste of the artistic director at the time. When I graduated, the artistic director back then, Jorma Uotinen, thought I was good. Maybe with another artistic director, I wouldn't have been hired.
So luck plays a role. And where your own life happens to fall in relation to everything else.
Text: Kalle Saarela
Photos: Petri Laitinen